About Laura
The Beginning
I first remember drawing faces with pencil on brown paper sacks when I was four years old. My twin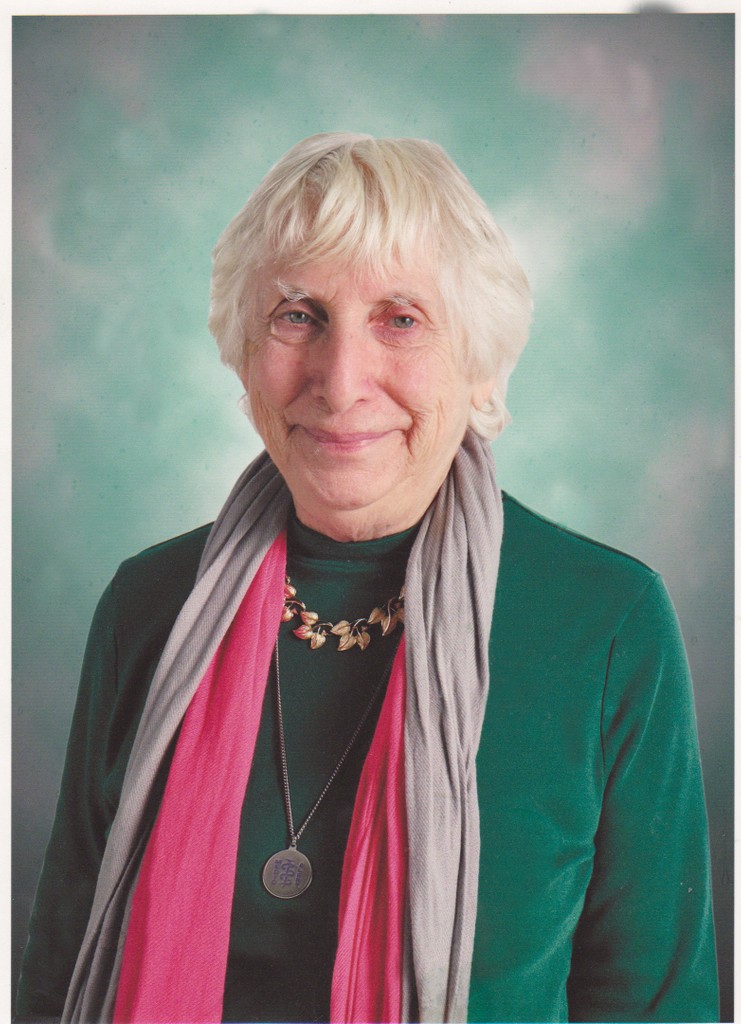 older sisters were 8 years old and I can still remember their surprise when they looked at my drawing. One of them said, "Laura's an artist!" I didn't understand the word, but I knew I had done something special.
Becoming an Artist

At home we mostly spoke Italian, this changed when my sisters started school and I learned English from them. I was happy and talkative when with my Italian relatives, but at school I was extremely shy and spoke as little as possible. School became a more acceptable place when I discovered paints, crayons and colored chalk. As I progressed through school I learned that being an artist was when I achieved the most attention and respect.

I never went to art school but in high school, I had the benefit of having an inspirational teacher, Clara Bass who assisted in my development as an artist. I went to college in San Francisco where I earned a teaching credential and also studied art with Stephanie Alioto who was also excellent.

After a short career in teaching, I married and gave birth to a son. I happily gave up teaching to stay home to raise him. It was during those years home with my son that I developed my painting style. I consider myself to be mostly a self taught painter. I grew up in San Francisco and spent summers in the Napa Valley wine country. My favorite subjects were landscapes that surrounded me, the hills of San Francisco and the lush vineyards of the wine country.
A Little History

My father and mother were born in Genoa, Italy. When my father was only sixteen, his family sent him to live with relatives in San Francisco. He worked in a cooper shop as a janitor. He enlisted in the army (a quick road to citizenship) just as World War I threatened. He was soon sent to France to fight for his new country. He came home safely and thereafter entertained friends and family with his war stories. It was obviously the greatest adventure in his life.

After the war, he returned to San Francisco and continued working, invested his savings in the stock market. With a windfall of $5,000 he felt that he was a rich man. He went back to Italy to find himself an Italian wife from a good family. He and his bride arrived in America in 1929 to the news that the Stock Market had crashed and that he had lost almost everything. They rented an apartment and about a year later had twin girls and then 4 years later, I was born.
Alzheimer's Diagnosis

Just a couple of short years after Laura wrote the Bio above, she was diagnosed with the early stages of Alzheimer's disease. Her patience for painting and creating new art quickly tailed off until she was no longer interested in continuing at all. We tried to encourage her to keep painting, but the disease robbed her of the ability to make the great artwork she was accustomed to creating. It was quickly clear that our efforts only frustrated her further so we quickly and sadly put away all of her art supplies. Alzheimer's is a terrible disease for any family to go through and it was no different for us. This is why we have decided to dedicate a significant portion of the proceeds from this website to be donated to Alzheimer's research with the goal of helping rid the world of this awful disease. A majority of the profits of any art purchases you make with be sent directly to the Alzheimer's Association, one of the leading Non-Profit organizations currently working on solving and treating this disease.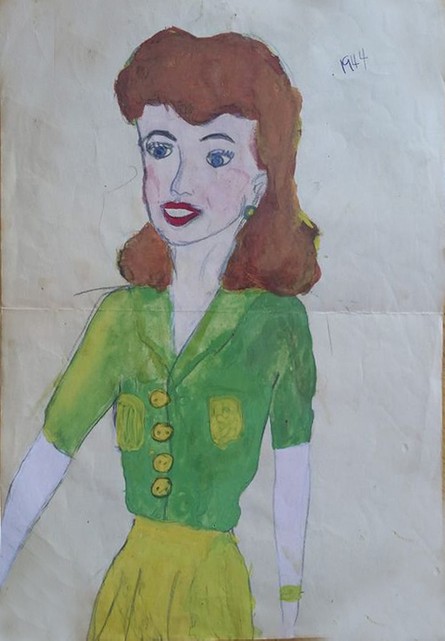 First Painting when Laura was 9 years old.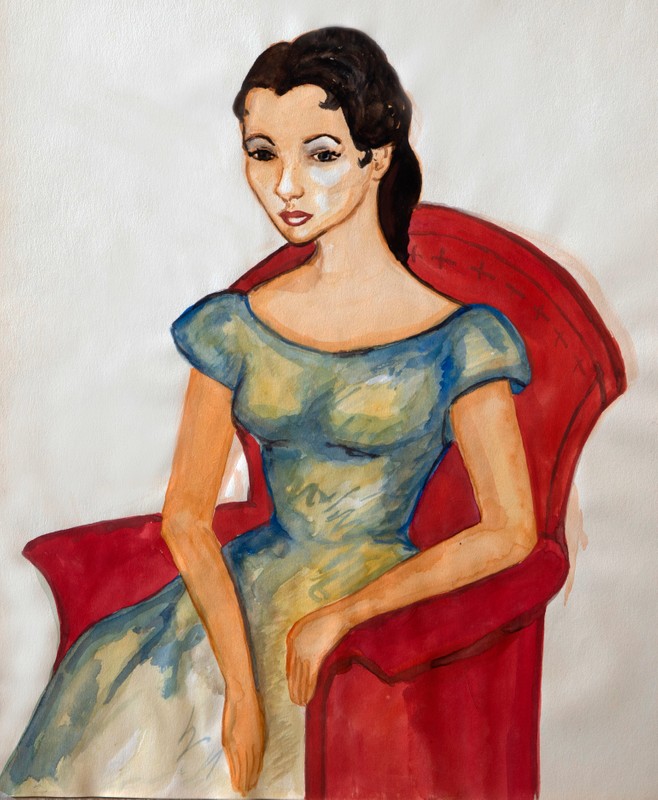 High School Art Project - Freshman year 14 years old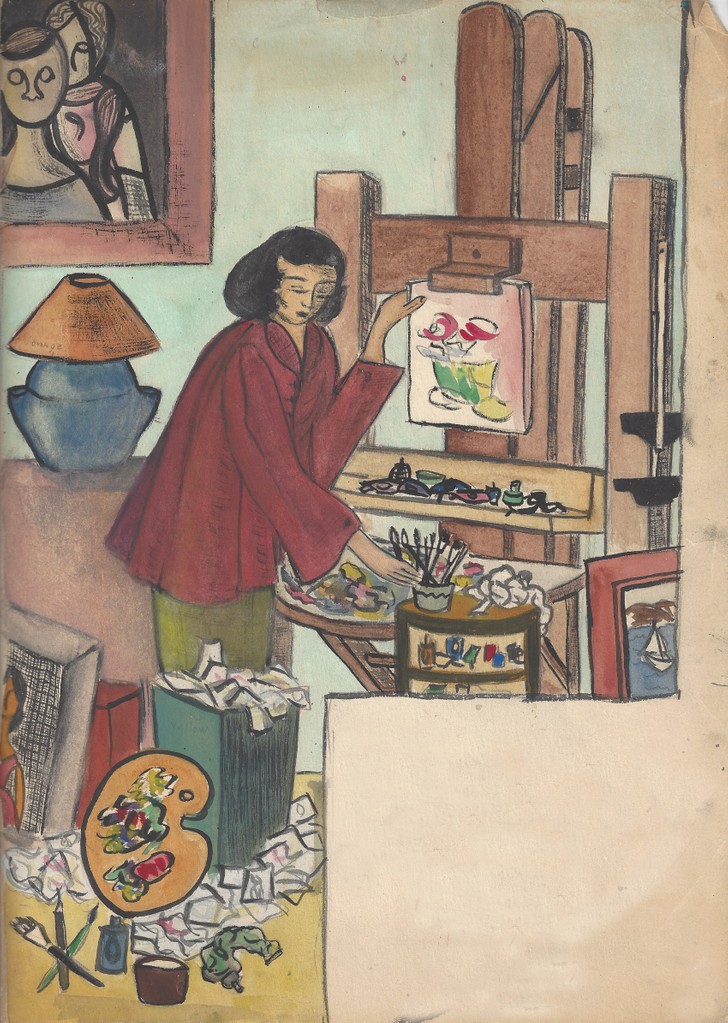 College Art Project - 19 years old